Weglaufhaus "Villa Stöckle
The "Villa Stöckle" runaway house has been in existence since 1996. In this anti-psychiatric facility, homeless people or people threatened by homelessness in crisis are given the opportunity to find an individual path to independence.
Why weglauf / run away?
There are many good reasons to run away from psychiatry. Psychiatry treats extraordinary perceptions, personal crises or conflict situations with:
arbitrary and stigmatizing diagnoses
Forced placements in closed wards, forced treatments, fixations
Psychotropic drugs with dubious effects
But where to go?
Socially isolated, disenfranchised, without work, money or housing, the escape usually ends where it began: in the psychiatric system. The "Villa Stöckle" runaway house offers 13 homeless people protection and crisis support. Here they can draw new strength, exchange ideas and find support in:
dealing with crazy conditions
weaning off psychotropic drugs
coming to terms with psychiatric history
Care matters
obtaining social benefits
Planning and implementation of housing and career perspectives
the development of new life perspectives
Who lives in the "Villa Stöckle" Weglaufhaus?
Homeless people or people threatened by homelessness in crisis, who have left or want to avoid the psychiatric network and want to take their lives back into their own hands. Persons whose placement cannot be lifted early and people who are placed in forensic psychiatry due to criminal offenses cannot be admitted. As a specific offer for women, there is a separate floor within the Weglaufhaus "Villa Stöckle" as a shelter above the mixed-gender area.
Who works in the "Villa Stöckle" Weglaufhaus?
Qualified staff members who have had their own experiences with crises, craziness and psychiatry and have overcome them. They are on site around the clock.
How does the "Villa Stöckle" Weglaufhaus work?
The self-determination of the residents is the highest principle. In order to do justice to the self-determination of the residents, the following principles apply:
Voluntariness of the entire stay
Transparency of all conversations and notes
Individual crisis support
No information without consent to third parties
No use of psychiatric diagnoses
No compulsory therapy
What happens in the "Villa Stöckle" Weglaufhaus?
Oriented to everyday life, individual help and the needs of the residents*, there is enough to do in the Weglaufhaus "Villa Stöckle":
in crisis management (accompaniment, conversations and exchange)
in the personal area (apartment, work, education, visits to authorities, doctor, lawyer appointments, relationship to relatives, friends and colleagues, etc.)
in the common household (shopping, cooking, cleaning, washing, repairs, gardening)
Who pays for it?
The social welfare offices in Germany cover the costs according to §§ 67 ff. SGB XII ("help in special social difficulties"). The Weglaufhaus is a crisis facility and can therefore take in people around the clock without prior clarification of cost coverage by the offices. For all expenses that are not covered by this, we need support. If you would like to support our project, we will be happy to inform you, also about the possibility of a sponsorship.
Postal address:
Weglaufhaus "Villa Stöckle"
P.O. Box 280 427, 13444 Berlin, Germany
E-Mail: info (at) weglaufhaus.de
Internet: www.weglaufhaus.de
Donation account:
Verein zum Schutz vor psychiatrischer Gewalt e.V.
Berliner Sparkasse
BLZ: 100 500 00
Account: 11 500 18450
The association is recognized as a non-profit and charitable organization, donations are tax deductible.
Member of the Paritätischer Wohlfahrtsverband.
What does the house look like?
The Berlin runaway house "Villa Stöckle" is a very beautiful, listed villa on the very northern edge of Berlin. It is located in a green, quiet residential area. In 2006 the villa was extensively renovated and modernized. Here you can see photos of the house:
http://www.flickr.com/photos/54048911@N08/
Why "Villa Stöckle"?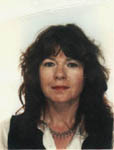 Tina Stöckle was one of the founders of the Weglaufhaus project group. In her honor the Weglaufhaus is called "Villa Stöckle". Since 1982 she was committed to the idea of the Weglaufhaus.
Born 1948 in Günzburg/Bavaria, secondary school teacher, interned several times in psychiatric institutions. Second degree in social pedagogy at the Technical University of Berlin. Stumbled upon the Berlin Lunatic Offensive in the fall of 1980. In 1983, she played a major role in setting up and running the meeting place of the "Irren-Offensive" (financed with state funds). in 1989, founding member of the Verein zum Schutz vor psychiatrischer Gewalt e.V. Tina Stöckle died in April 1992.

The Weglaufhaus participates in the Berlin organizations AK Wohnungsnot, Berliner Tafel e.V.(food donations for the needy), AG Leben mit Ob dachlosen and Netzwerk Selbsthilfe e.V. (network for self-help).